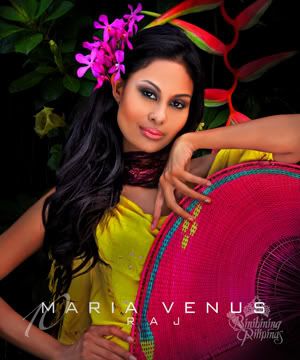 Partyphiles have never been known to be aware about news and current affairs. And admittedly, we do not make an effort to know about these things. However, it is undeniable that we are a country obsessed about beauty pageants and beautiful women. This is why, this year's Miss Universe pageant was once again, the talk of the town. The same is the case in social networking sites like Twitter. If you haven't started tweeting yet, here are some of the tweets you've missed. They are all answers to Venus Raj's question for the final round of the pageant. The question is "What is one big mistake that you have made in your life, and what did you do to make it right"
Now here, are the answers:
1.) Partyphile/Host Tim Yap trying his hand at answering the Miss Universe Question: "I was born proud to be Filipino, and it just so happened my papers didn't say so, but I believe that papers don't prove your pride of place. And I am happy to represent my country, the beautiful archipelago of the Philippines. I now have the passport, and my beautiful people to prove it."
Unfortunately, Mr. Yap, this DOES NOT answer the question about the biggest mistake of your life. However, if you ask me, I find that correcting Venus Raj's answer with another non-responsive response on a social networking site where you have thousands of followers might just be your biggest mistake yet. Fortunately, Tim Yap realized his boo-boo and posted another reply saying "I fought hard to win my crown back. There was a mistake in my papers, but I corrected it--I am who I am, proud to be Filipino."
Again, "there was a mistake in my papers" does not actually say that it was Venus' mistake, which (again) was the question, Mr. Yap. I say: if you can't give a better answer, keep it to yourself.
2.) Diva, ZsaZsa Padilla giving her two cents, if she was asked the question, and if she was Venus Raj, and IF they shared the same idea. Basically, this is ZsaZsa Padilla's interpretation of Venus' major major answer during the Q&As.
"Venus' answer: TAKE 2: I'm still young and inexperienced but if ever I make a decision I would later on regret, I am sure to overcome this...because I know I will always have the love and support of my friends and family. I will always trust God to lead me to the right path."
I say: close enough, close enough.
3.) Davaoeno comedian, Chokoleit, giving us a humorous take on Venus Raj's answer:
"Ma. Venus Raj pang Miss GAY answer: Witchels pa po akong na-job well done na ikina bonggang-bonggang na okray akech, waley pa po sir. "
4.) The sassy and sexy dramatic (but always funny) actress, Alessandra de Rossi, replying to Chockoleit about what she thought was the more fitting answer to the Miss Gay question:
5.) Another sassy female, Tuesday Vargas, giving us a serious reply to the question:
"Dapat ba sagot ni Venus- I have a lot of mistakes in life, but correcting them is not the solution. It is through mistakes that we learn and in learning that we grow... In a major, major way."
I say: What if we send Tuesday to Miss Universe 2011. If she can come up with an answer like this, she can win that crown.
Here are some other generic answers I found online:
6.) Carabaopower: I'd say "I could think of nothing offhand, but my reply to this question might be the biggest mistake of my life."
7.) Anteros: My heart has no place for regrets for I belive we can learn something from every mistake we commit. I am guided by my spirituality and the love from my family and friends, that's why no mistake is big enough for me to be shaken. Thank You.
8.) Mun: "I consider myself an optimistic person. I'd rather see the glass half full than half empty. With that being said Ii consider mistakes as an opportunity to become a stronger, wiser and a more resilient woman. And most of all because of those things be it good or bad, they had made me a better person." major major thanks!
9.) Tony: ummm…… can you repeat the question please? ahihihi. I'm just pretty. Ahihihihi
10.) Tonyo: I can't tell you my biggest mistake in life…. because what happens in Vegas, stays in Vegas.
11.) Poetry Sun: "Thank you sir for the question. I do not count my mistakes, I count my blessings. The opportunity to be here is a huge blessing in itself… Otherwise it would have been a big mistake. Thank you."
12.) Winner: If I was Venus, I would've pertained to my dethronement. I believe eto yung hinahanap nilang sagot niya (this was the answer they were looking for). They were staging her to mention this because if she would've won Miss U and everybody knew that she was actually dethroned, that would make such a powerful statement.
So my answer would go like this:
"I believe my biggest mistake has to do with the events that led to my dethronement from the Binibining Pilipinas pageant in my home country. They doubted my nationality and took away my crown. I fought really hard to regain the title so I can prove that I am worthy and deserving to represent my country in the Miss Universe pageant.
Now that I have had the opportunity to belong to this year's top 5 finalists, I hope my countrymen are proud, for I will pull all the stops to prove to them that I am proud of my country and of being a Filipina." It was a waste that Venus didn't get the signals. The Miss Universe Organization obviously wanted her to win and that is why she was given that question (just like Miriam Quiambao's "standing up" question in 1999).
Finally here is my favorite among all the answers
13.) Pikapika: If there is one major major mistake that I have done, it was when I picked your name, Mr. Judge. If I knew that this would be the question, then I would have had picked another card. Thank you!
At the end of the day, Venus' experience is far different than those of the people who have their answers here. We all know how terrifying it can be to talk in front of a huge audience, and we all know that the question wasn't exactly easy. I think we should all give Raj a break and just be proud she got as far as she did. As Melanie Marquez said in an interview last week, we have sent many candidates who were eloquent and articulate, but they didn't go as far as Venus did. Let's be thankful that she gave us some hope after a tragedy….oh….and world peace!
For comments, suggestions, and confessions log on to http://party.i.ph or like facebook.com/confessionsofapartyphile. If you want to exchange quips with me, follow me at twitter.com/zhaun
Catch Confessions of a Partyphile, the radio show, every Wednesday evenings from 6 to 9 PM.